Customer service is the focal point of any business. It is through customer service that businesses can either grow or decline in the market. A business can either become an industry leader or a laggard based on its customer service practices. Customer service is a point of difference to give your business the competitive edge.
In this article, you will discover trends in customer service that are worth keeping an eye on. These trends will have a significant impact on how businesses handle customer interactions and services into the future. And as you read on, you will also understand why these trends are important for your business and how you can implement them to give your customers an excellent experience from first contact to long-term loyalty.
Artificial Intelligence in Customer Service
Artificial Intelligence (AI) is already revolutionizing many industries, including eCommerce and retail, healthcare, finance, and more. Now, it is also making inroads into customer service by bringing automated, AI-driven solutions that can improve the customer experience in many key areas. 
For instance, AI can help businesses analyze customer data to understand customer behavior across different touchpoints. This, in turn, can help businesses create targeted, personalized offers based on customer needs and preferences. Perceptions of AI are changing as businesses are now finding ways to add more human-like elements to AI, including natural language processing, visual recognition, and more. 
One of the very first questions our agents are asked by online customers are "Are you a bot?". Our agents are certainly heavily assisted by AI, to enable them to be fast and effective, though we know the importance of still having real people behind the scenes.  We are still in a transitional stage to full automation, the public are still not quite ready for the complete transition to full AI, they are still looking for that personal human touch in their customer experience with a brand.
Uptake of Digital Technologies
After such a challenging year with the pandemic, online customer service has become an important priority. As customers have been isolated in their homes, they have turned to the online space to connect with brands in their purchasing decisions.  
We saw a 10 year growth in online enquiries in the United States in only 3 months in 2020 and a similar trend was seen in Australia, with 5 years growth in only 3 months.
Businesses need to be seen to be present and connected with their customers in the online space. They now want to improve their customer's online journey by adopting different technologies to improve their customer experience by:
offering more channels

improving response times

automating business processes

switching to cloud-based solutions
We have recognised that businesses are now being pushed faster to offer more channels and improve their response times, with this significant growth of online enquiries. 
Our Chat2 Concierge service has adapted to offer integration with several channels including the website, Facebook Messenger, Instagram Direct Messages and Google Chat.  So all online conversations are directed through one platform.  The service is 24/7 and our AI assisted technology allows us to respond on average in 17 seconds across all clients, so customers feel their interactions are important to your brand.
The Rise of Customer-Centricity Culture
An important customer service trend that businesses must watch out for is the rise of customer-centricity culture. As customer expectations shift and become more demanding, customers are not just expecting good customer service, but excellent customer service. And businesses that can't meet these rising expectations will either see their profits plummet or will be forced to shut down entirely. 
Customer-centricity culture is about meeting and exceeding these customer expectations by putting the customer at the center of everything you do. This includes understanding your customer base and their needs, developing relationships with customers, and delivering an exceptional experience at every touchpoint. 
There are many tools you can implement to find out what your customer is seeking when they are considering your brand.  Tools to consider include: or acquiring key word data which helps you understand how your customer describes your product or service. 
Undertake an analysis of the information obtained via all those tools to identify common trends, commonality and reoccurring themes.  You may also be able to Identify the common values that are important to your customer, they may be environmentally conscious, so sustainability practices may be important to them in their purchase decision. 
Businesses that implement customer-centricity culture will have an advantage in the marketplace because these companies are customer-focused. They are responsive to customer needs and expectations. And they are constantly looking for ways to improve customer satisfaction.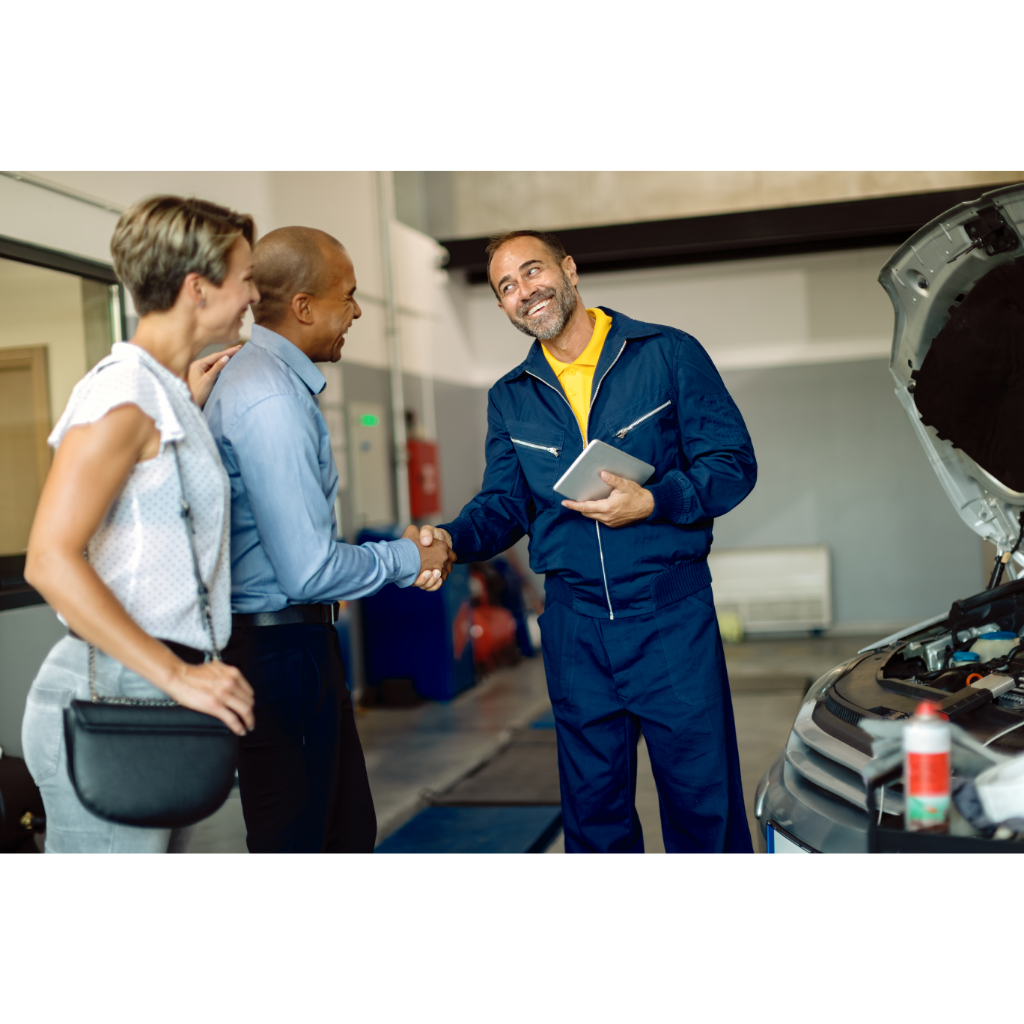 The surge of instant messaging
Communication has always been a key part of customer service. The rise of social media and the Internet created new ways to engage in conversations with your customers. Now, however, we are seeing a shift in customer communication. This shift is known as the rise of messaging. 
The growth of messaging apps and the decline of social media has led to brands shifting more of their communication efforts to messaging apps. And while these apps were primarily used for one-on-one communication, brands are now exploring ways to use them to reach out to a broader audience, including customers and prospective customers. 
This shift in customer communication is important because it means businesses must find ways to engage with customers on the channels that are most popular with their audience. This includes social media, google chat, live chat, email communication and messaging apps. The challenge for business is how to manage all these channels.  
Messaging apps have surpassed social networks in popularity and usage. Messaging apps users statistics from the Business Insider Messaging Apps Report state that messaging apps now have 20% more active monthly users than social networks. While many businesses choose not to have a social-media presence, it's more difficult to opt out of communication apps and platforms that everyone around them relies on. (kommandotech.com)
Our Chat2 Concierge service has grown with this demand and integrates all instant messaging platforms into one platform that is fully managed for your business.
Responsive Websites equal Happy Customers
Gone are the days where websites only provide information for the online visitor, they can now be interactive.  So there is a two way flow of information and communication between the visitor and the business.
There are services now available that allow you to have a knowledgeable, professional Customer Service team online for your customers 24/7.  Providing instant gratification to customers answering those common repetitive questions, or providing reassurance around the business operations and cancellation/refund policies or just listening to the customer and providing a response so they feel your business values them as a customer through providing an exceptional level of customer service.
"If you exceed your customers expectations with your online customer service, they will keep coming back to you and referring you to others"
This is easily achieved through your website by introducing a service like Chat2 Concierge. The service integrates with many different website platforms including wordpress, wix, shopify and custom made websites.
Responsive Staffing Practices
Finally, businesses must respond to the changing tides of customer service with responsive staffing practices. In particular, businesses must implement new hiring practices that help them recruit and retain exceptional customer service representatives. Customers who reach out to businesses for help expect that their questions and complaints will be resolved quickly and effectively. 
If a customer reaches out to a company and their issue isn't resolved after a few interactions, the customer is likely to become frustrated and leave the business for good. That's why it's important for businesses to hire the right people for their customer service team. Businesses must find ways to recruit and hire highly skilled and experienced customer service representatives who have the personality and skillset to deal with all types of customers. Customer service representatives must be flexible, empathetic, and knowledgeable.
The Chat2 Concierge team have been working as online customer service representatives for the last 7 years for a variety of industries from tourism and hospitality, real estate, health and wellness, retail, trade services, food delivery and many more.  The software used by the team has built in AI features that enables the team to be fast, knowledgeably, though still retaining some human element with every conversation. 
Staffing shortages are a serious issue across the world at the moment following the Covid19 pandemic.  Every new prospect we are talking to whether they are in the United States or Australia are saying the same thing, that they can't get staff.  The Chat2 Concierge service is a solution to this issue, so if you would like a customer service team that are already trained in the practice of exceptional customer service, trial the team to determine if we are a good match for your business.
Summing up
The customer service landscape has rapidly changed and businesses must adapt their strategies to keep up with these changes. The uptake of digital technologies, the focus on your customer who is still look for some personalisation in customer service and the significant growth of instant messaging platforms are some of the strategies businesses need to consider in this challenging, changing post pandemic environment.
If you want your business to thrive, it is important to keep these trends in mind and work to implement them within your organization. By doing so, you can create an excellent customer experience that will bring in new customers and retain loyal customers for years to come.